Before the Sky Falls
2021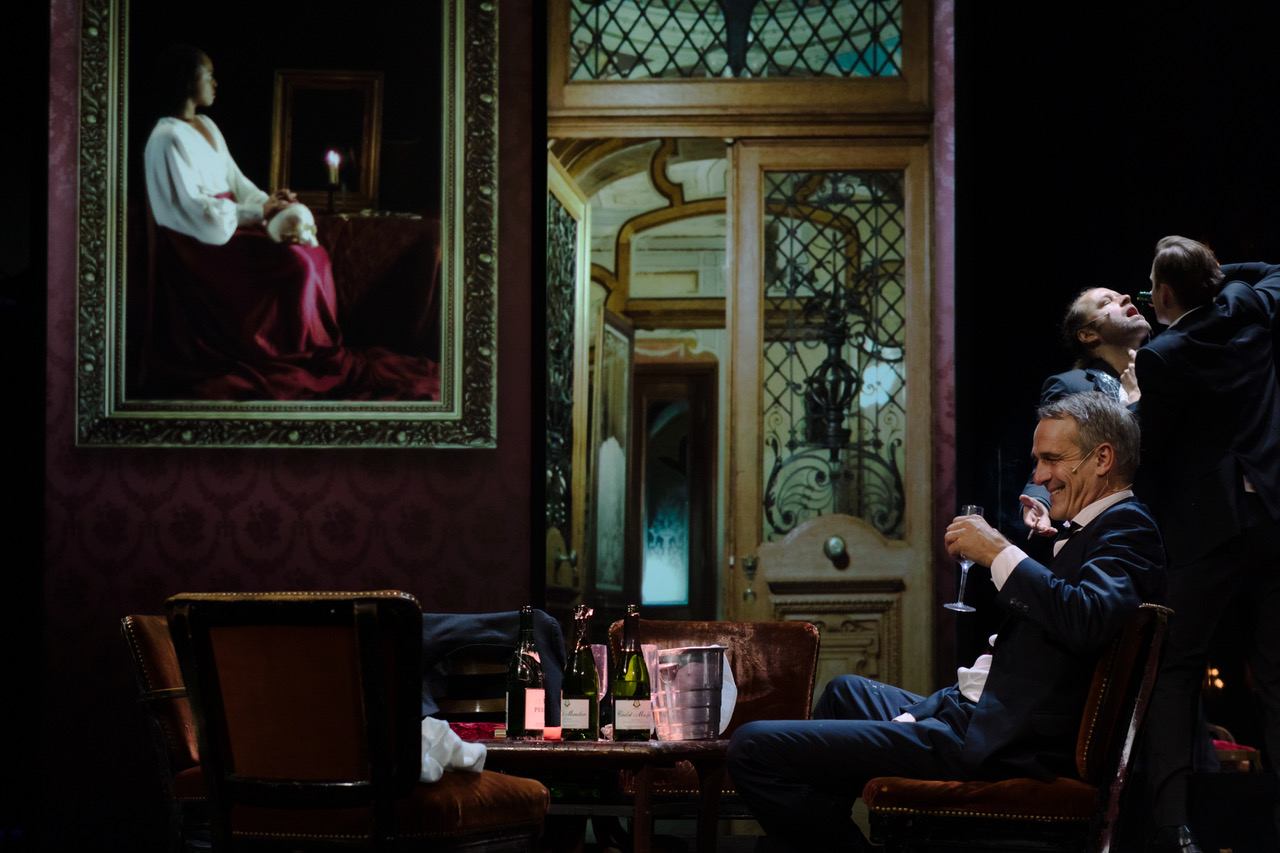 Macbeth is the story of an ambitious tyrant at the heart of a network of macho men who are corrupt, violent and misogynistic. As such, Macbeth would appear to be the literary prototype of toxic masculinity, and his leadership a mirror for current authoritarian regimes all over the world. In Brazil, for example, which is the native country of Christiane Jatahy. In Before the Sky Falls, the director takes on the classic Shakespeare play, presenting us with men who are drunk on power and inclined to devour anything that seems weak, feminine or fragile… until the spirits of the Amazon summon the forest and fight back. Guided by the philosophy of the Yanomami, an indigenous people from the north of Brazil, Jatahy has the witches' oracle pervading Macbeth's sleep and the rainforest crowding the stage.
Known for her judicious blending of theatre and film, and familiar to Zurich audiences for previous works of hers performed at the Theaterspektakel, Christiane Jatahy is now coming to the Schauspielhaus to pursue her political theatre work with the house ensemble.
Before the Sky Falls is the second part of the Trilogy of Horror.
More information: https://www.schauspielhaus.ch/en/kalender/21319/before-the-sky-falls